How Far Apart Should One Plant Fruit Trees?.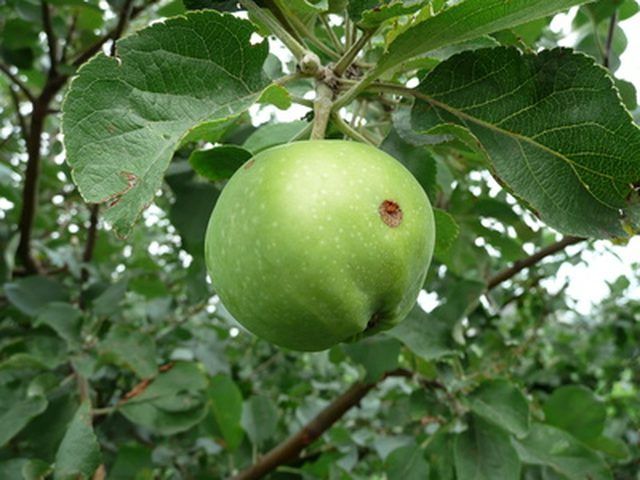 Average Spacing
General guidelines for spacing apple, cherry, peach or pear trees is approximately 20 to 40 feet, depending on the type and variety of the tree. Most standard fruit trees grow to 25 to 30 feet high and wide.
Guidelines for Smaller Trees
Dwarf and semi-dwarf varieties may be a good choice for home growers. They are easier to prune, spray and harvest, according to the University of New Hampshire. These trees take up much less room in the yard; you can plant them 12 to 15 feet apart.
Bottom Line
Choose a variety suitable to your climate and situation. Dwarf varieties, according to Barbara Damrosch, landscape designer and author of "The Garden Primer," have shallow roots and are less tolerant of severe winters and high winds. Consult the care guide that came with your tree for specific information.
Check out these related posts