How Far Apart Should Apple Trees Be Planted?.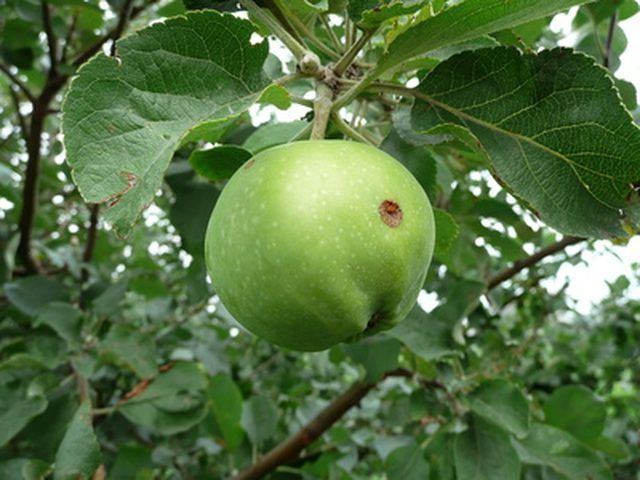 Distance Varies Depending on Type
The experts at Adam's County nursery recommend you plant dwarf apple trees 5 to 7 feet apart; semi-dwarf apples 12 to 14 feet apart, and larger dwarf apples trees 16 to 18 feet apart. The larger the adult tree will be, the greater the distance you must allow between your apple trees.
Types can be Confusing
Some people may be confused by the terms "dwarf," "semi-dwarf," and "large dwarf." Of more importance in determining how far apart the trees should be planted is the eventual size each tree will reach. Plant apple trees far enough apart that one tree does not shade or crowd into another.
Bottom Line
Determine how large the trees are going to be once they reach maturity. Then set out your spacing so that each tree has room to grow and is receiving full sunlight. A tree expected to grow 8 feet high and 4 feet around should be planted 5 to 7 feet from the next tree; while a tree expected to reach 10 feet around and 20 feet in height should be planted 16 to 18 feet from the next tree in the row.
Check out these related posts